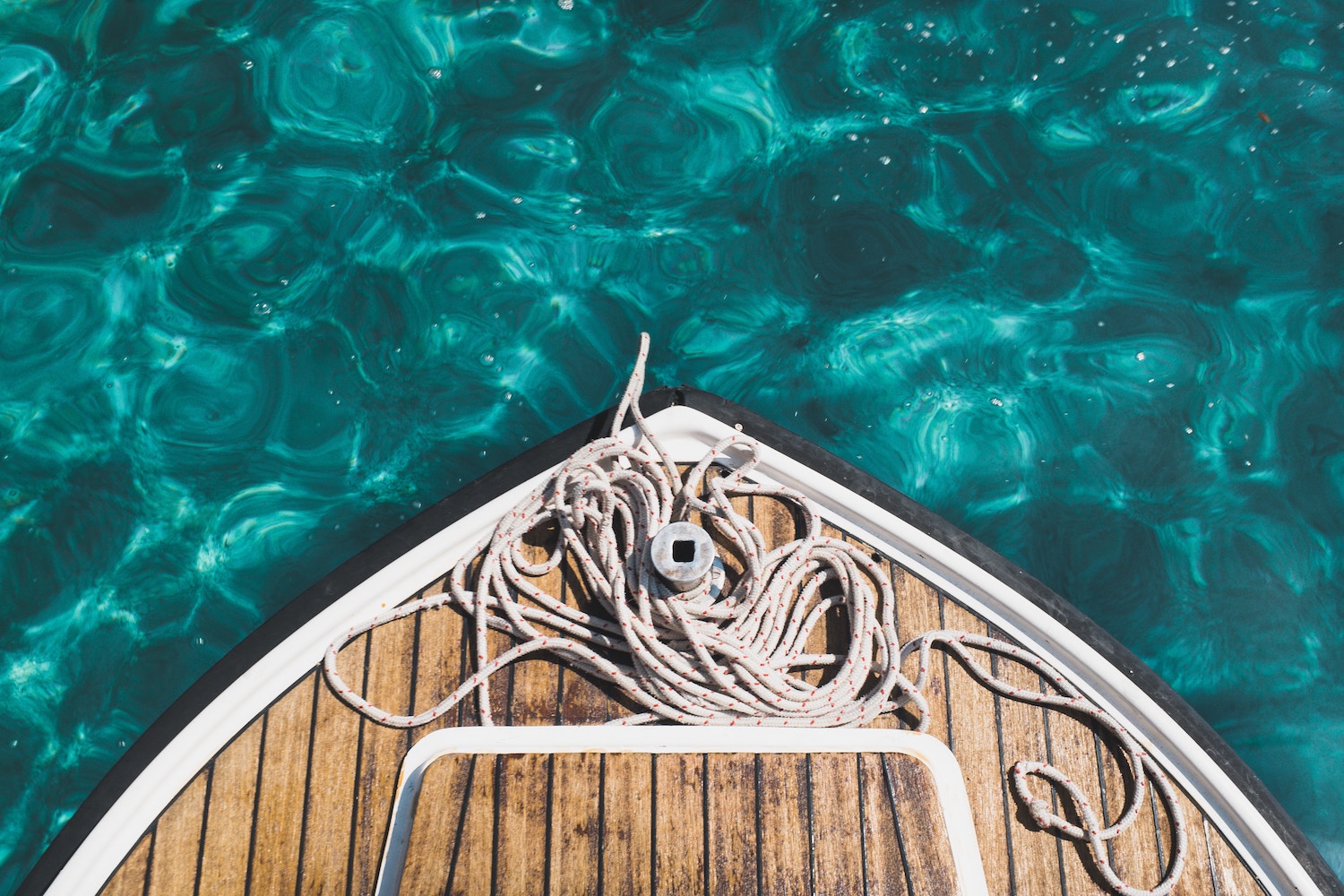 Croatia – hidden islands in the Adriatic
Croatia, the wonderful and varied country on the Adriatic, obviously isn't an insider tip anymore. Cities like Zadar, Dubrovnik and Split are popular getaways and the beautiful coastal towns attract many tourists from all over the world. Furthermore, all the islands off the coast are sought-after holiday destinations. Yet there are not only the well-known ones like Rab, Cres or Krk but also additional 1241 islands, like pearls along the coast. Given the variety almost all needs can be covered – whether that is snorkeling, hiking or culture. Each island has something different to offer and has its own charm. And since a single selection is not easy when having such a great variety, I decided to pick four different ones.
Galenšnja – to fall in love with
Hard to believe, but the island Galenšnja is heart-shaped by nature. Not until Google Earth "discovered" the island in 2004 did the privately-owned island start to attract people. With a maximum expansion of 500 meters it surely is a mini-island but nevertheless is it perfect for a romantic picnic and for acting as Robinson Crusoe for a day. This natural phenomenon is located near the city of Zadar and has two small mooring for boats and a pebbly sand beach to offer. For the future, the owners Mr. and Mrs. Juresko plan on making it possible for lovebirds to get married on the heart-island.
Palagruža – lonely and unique
The island Palagruža lies 124 km south of Split and is therefore furthest from the mainland. There is a lighthouse on top of a 90-meter mountain which is the main landmark of the island. Due to its maritime location the nature reserve has an atypical climate compared to the rest of Croatia. Because of the subtropical weather with mild winters and hot summers, the flora and fauna are unique. One of the most beautiful beaches in the Adriatic called Juzno Zlato as well as Stara Vlaka, a pebbly bay on the north side of the island are easily accessible through stunning hiking trails and perfect for a relaxing day.
Silba – quiet and relaxation
The island Silba is a small and quiet idyll, where no cars are allowed. In the main season, July and August even bicycles are forbidden. So, this little island with its 15 km2 is within easy walking distance by wonderful hiking trails. Around 300 inhabitants live here and share some stunning sand or pebble beaches with crystal waters and few tourists. You find shopping facilities as well as some cute restaurants in the small village. And if you are lucky you might see the dolphins jumping out of the water.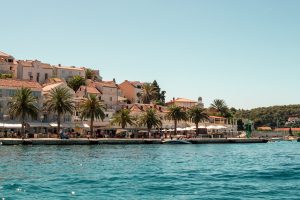 Hvar – sun and lavender
One cannot count Hvar as an insider tip anymore but I just could not deprive this paradisiacal island. It has already been nominated several times of being one of the most beautiful islands of the world. The sunniest island in the Adriatic has lovely bays and beaches as well as a diverse underwater world for diving and snorkeling to offer and is great for sailors and wind surfers. Furthermore, the island is famous for its wine and olive growing. But there is nothing like the gorgeous scent and the splendid color of the lavender fields spreading over the island. Hopefully I managed to make the diverse islands of Croatia a little tempting for you. Talk to you soon, Mik And what matches better with the crystal-clear water than the PACK EASY Go4 in the color lake? The light blue softshell trolley with dual wheels, various outside pockets and expandable pleat is the ideal companion for your next island adventure. As TravelerBuddy User you will get 20% discount the entire PACK EASY portfolio – just use promocode TB20PE
www.packeasy.ch

---
READ MORE TO INCREASE TRAVEL CONVENIENCE