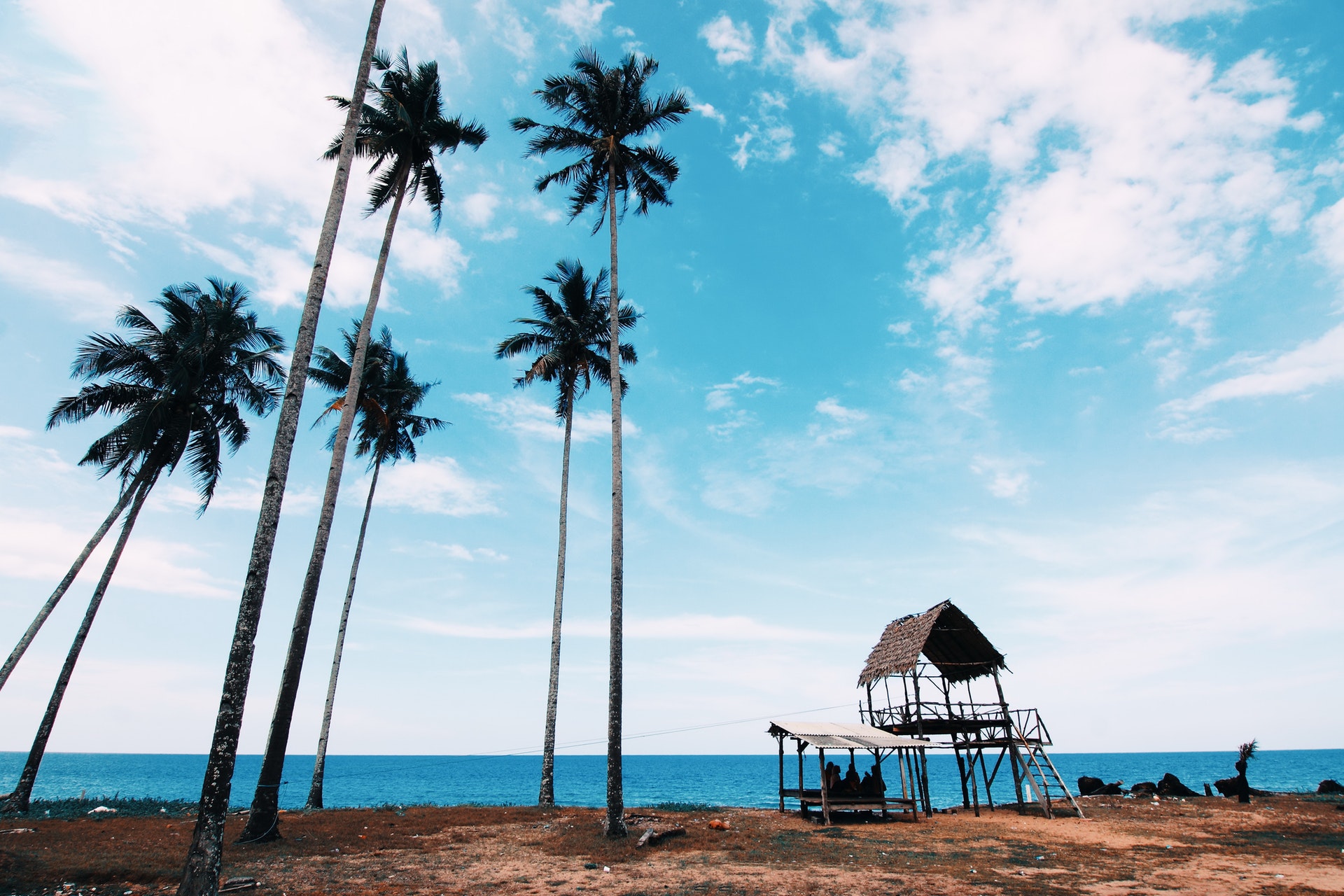 5 Beaches in Spain & Italy For Your Bucketlist
After surviving the cold European weather, we all deserve a reward. It's highly relieving now that summer's arrived -- it's time to get a tan under the warm sunny heat, and start enjoying some vacations. If you're looking for a European beach adventure, you might want to take a look at these suggestions in Spain and Italy and maybe put them on your bucketlist.
Positano, Italy
Positano will always be a great stop to add to your travel plans. This cliffside village on the Amalfi Coast will really get you in the mood for summer. Take in the breathtaking view of colorful houses cascading down to bright blue and turquoise waters.
Imagine this: You're sunbathing on the beach. You have a pizza in one hand and the rest of the pie next to you. Perhaps you've been under the sun for a while, and you head to the quaint little stores, looking for a cone of gelato. You're dressed beautifully for the beach, along with the other fashionistas around enjoying the breezy wind from the shore.
Tuscany, Italy
Popularly known for its wine regions, Tuscany is famous for its lush greenery. Monte Argentario is the perfect place for people who love the sea and the mountains in one place. Perhaps visit some lagoons, or try golf by the sea. Find sea and birds at the WWF nature reserve at Laguna di Orbetello. Find the best view of the island by following the road going to Convento Frati Passionisti and get to see the sandbars that connect the islands to the mainland.
If you're looking for something more seaside, consider visiting Viareggio. You truly feel the Tuscan vibe with rows of umbrellas, smooth sandbars, and grand hotels. It feels like you're in Florence, but with the bonus of the nearby sea.
Sardinia, Italy
If you're in the mood to see beautiful landscapes, consider going to Capo Testa in the northern parts of Sardinia. It's got granite rockscapes and a mountain backdrop, a perfect match to an assortment of first-class swimming spots. Don't forget to try snorkeling too -- just go early or a little late for soft light underwater.
If you'd prefer something more south of the island -- look into Chia, another town on a coast. Its beaches boast of powdery sand and clear water in spacious beaches. Visit some sights like Nora, where you can find the remains of an old city. Go through thick pine-forests to be rewarded by lagoon-backed beaches leading to the southern cape of Capo Spartivento. There you'll find narrow creeks, deserted coves, and breathtaking mountain views.
Chance upon migrating flamingos and aquatic life in the lagoons on every coast of Sardinia. Hiking and exploring coves to find secluded beaches sound like a great adventure.
Ibiza / Formentera, Spain
Ibiza is the ultimate spot for the summer, where the world's best DJs are abound, amongst a sea of chic boho hippies and beach lovers -- perfect for party-goers who love the beach. If you happen to have lots of extra time, try to do a side trip to Formentera, just a ferry boat away from Ibiza.
You can find the best beaches of the Balearics here. Picture yourself on white sand, surrounded by clear waters. Go diving, kayaking, or windsurfing in the sea, or make a trip to hike around the island or do some birdwatching in the wetlands. Visit the El Pujols beach for some bars and restaurants too.
Gran Canaria, Canary Islands, Spain
Gran Canaria may just be one of the gems you're looking for. It has an array of terrains: green and leafy on the northside, while its southside highlights its mountains and deserts. If you're looking for a beach, there are plenty to choose from -- filled with white sands and blue waters.
Visit Anfi del Mar  to see paradise on a man-made beach. Get some relaxation on the calmer side of the Atlantic Ocean. In Playa Del Ingles, you'll have plenty of room to explore. The 2,700 meter-long beach is Gran Canaria's third-longest beach.
If you want to explore sand dunes, make a stop in Maspalomas -- it's got seven miles of golden beach sand that transform into some sexy sand dunes on its southern end. It's one of the island's most iconic beaches.
---