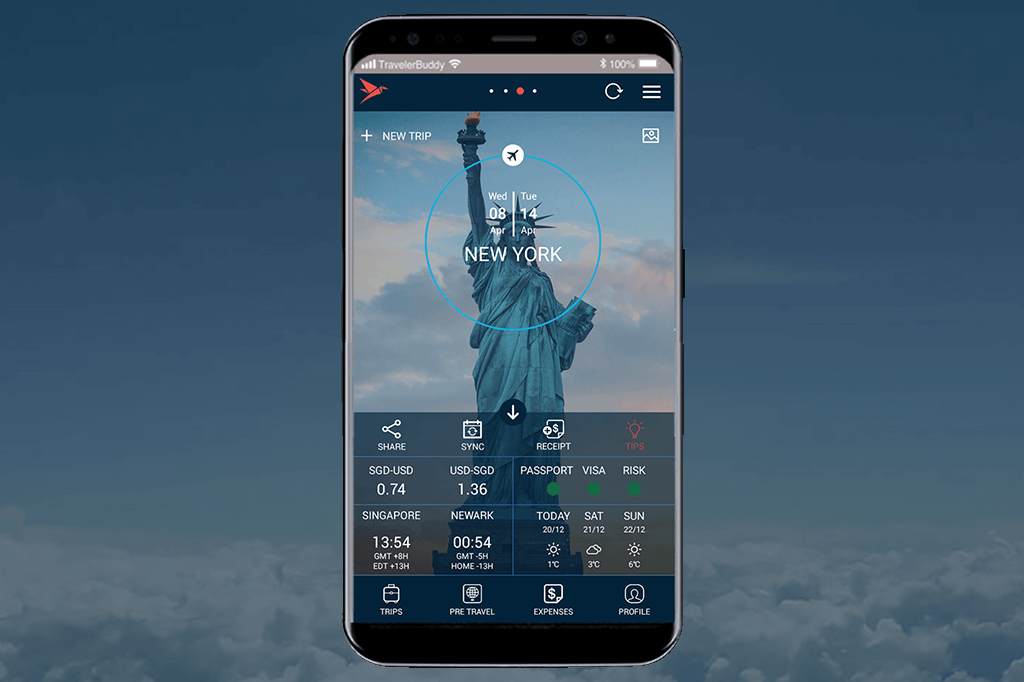 TravelerBuddy
The smart, all-in-one app that anticipates your every travel need. Easily manage all your trip-related details in one super convenient app – download TravelerBuddy now for free.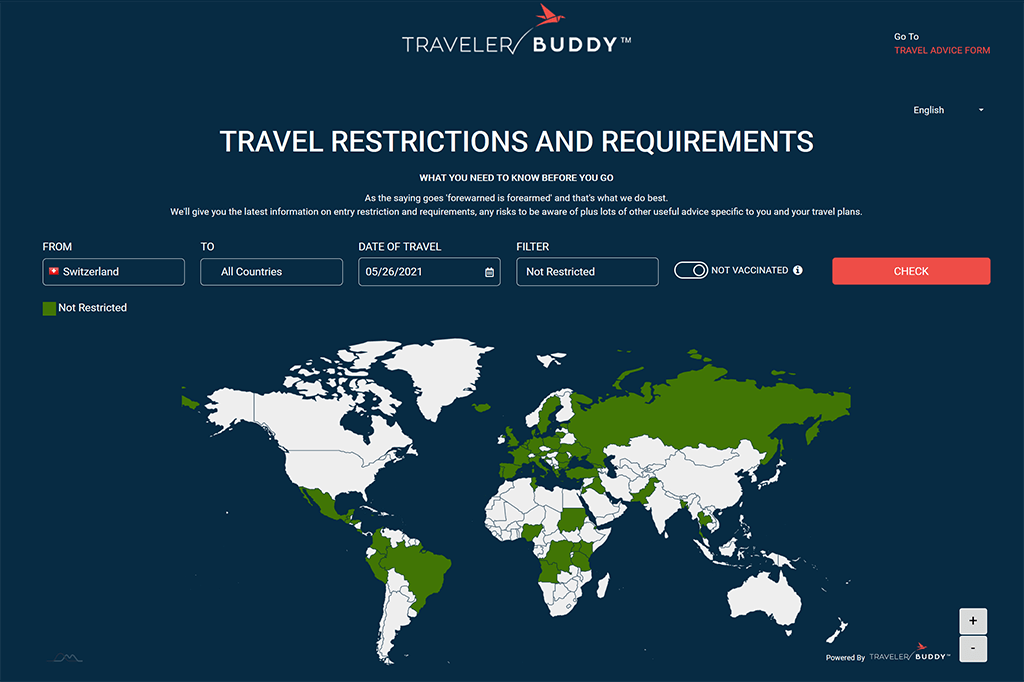 Travel Advice Map
For clear, concise information on where you can and can't travel to right now check out TravelerBuddy's Travel Advice Map. Everything you need to know on the latest travel protocols in real-time.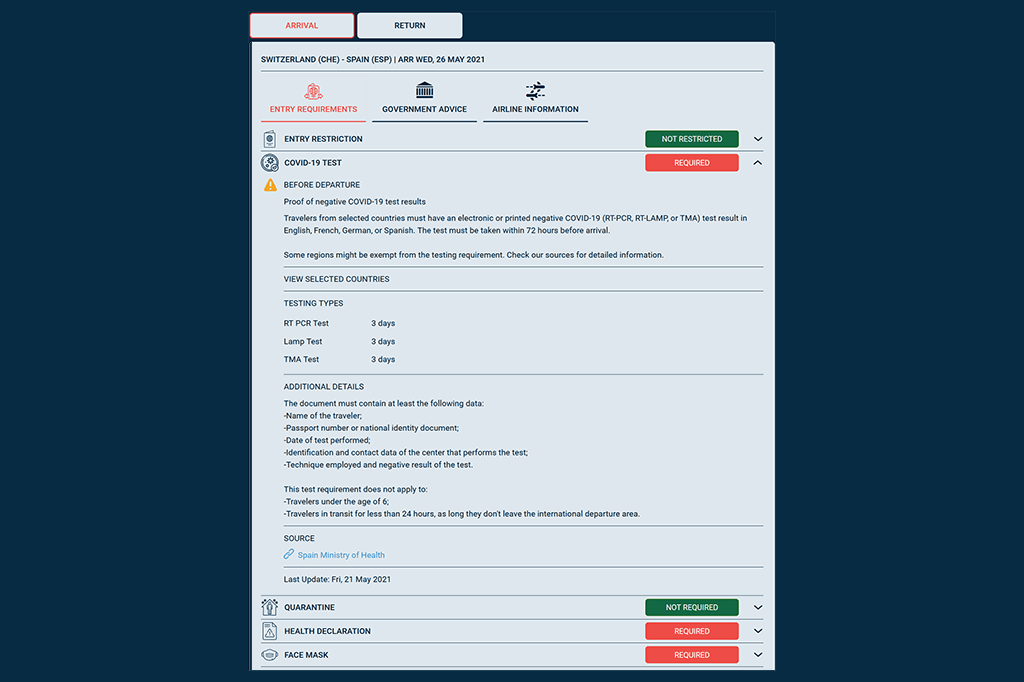 Travel Advice Form
For detailed information on your next planned trip simply fill out TravelerBuddy's Travel Advice Form. Whether you're travelling to single or multiple destinations Travel Advice can provide up-to-date information that takes into account your recent travel history and even checks the documents you'll need.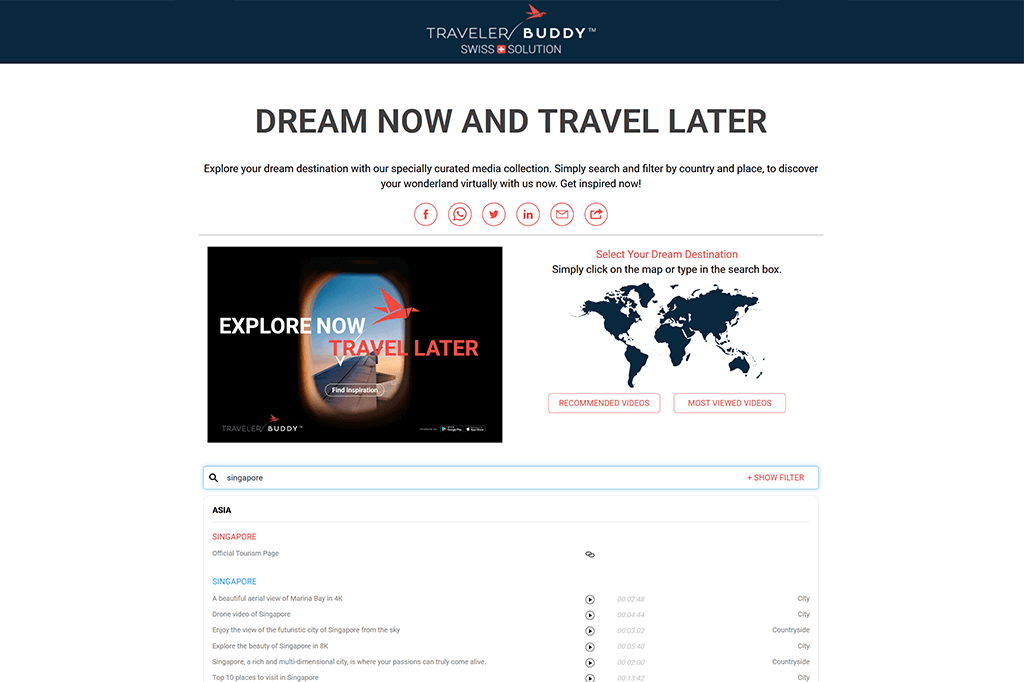 Explore our Multi-Media Section
Putting together the bucket list or just in search of some much-needed escapism get inspired by our specially curated travel media collection. Search and filter by country and destination and discover what you've been missing!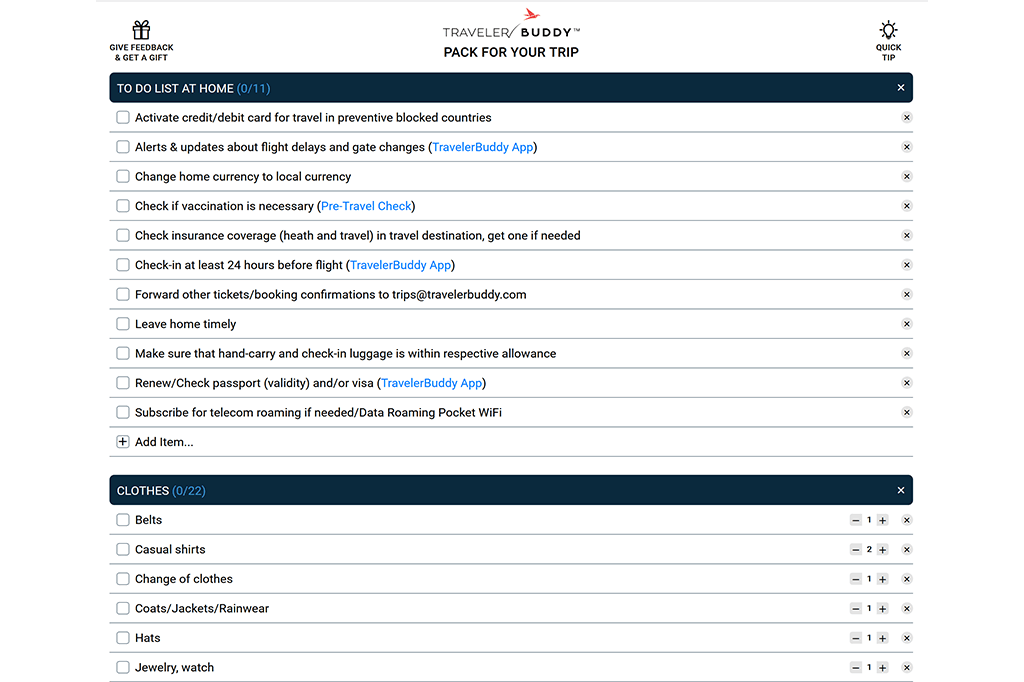 Packing-List
Not sure what to pack for your next business trip or vacation? we've (even) got that covered with our super handy Packing List Generator. We'll suggest a list of essential items specific to your destination and time of travel.