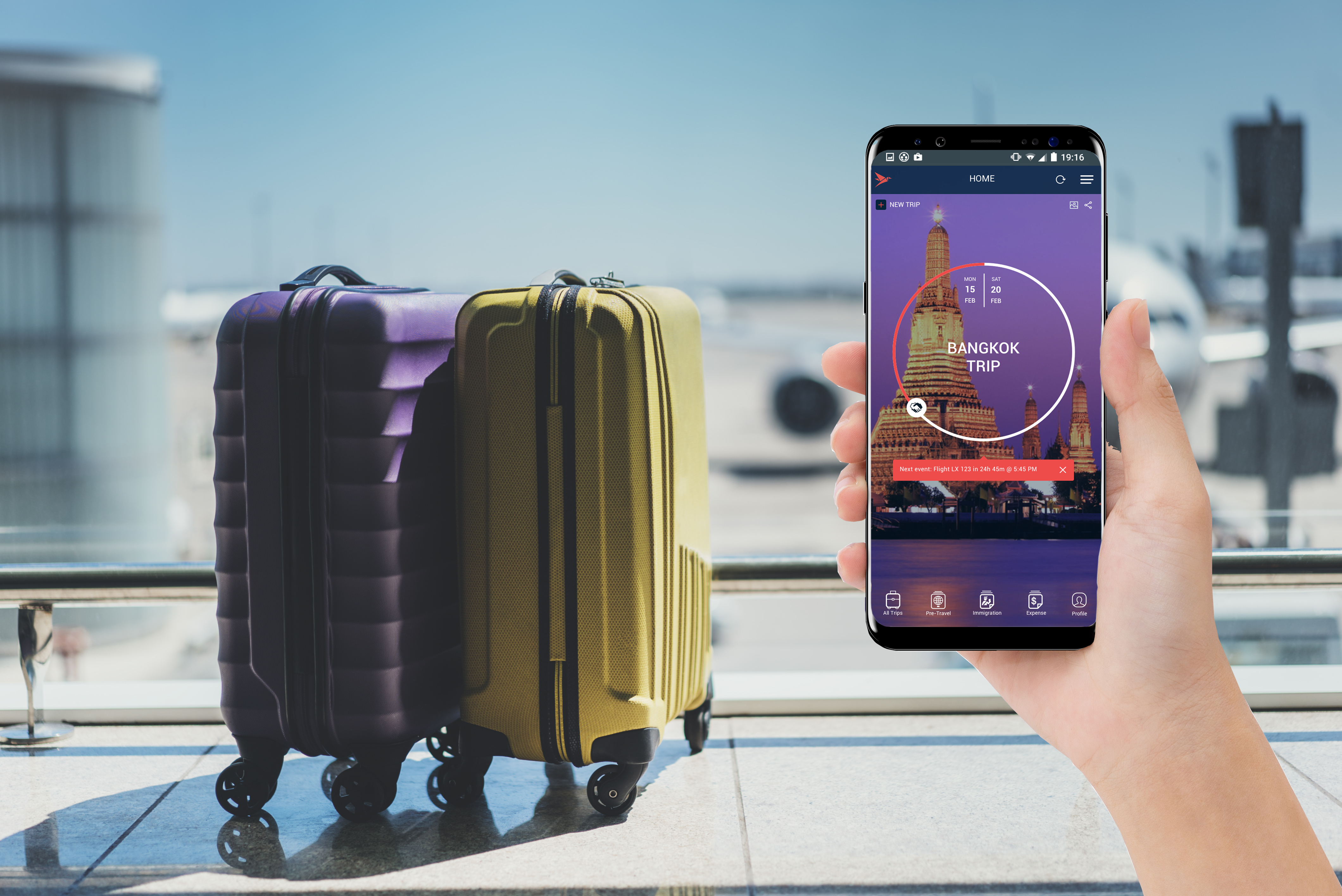 Packing made easy
Everyone's always excited for an upcoming trip. What we're not too keen on? Packing. We tend to get overwhelmed (especially for longer trips), and end up forgetting a few items only to remember them when we're already far from the house. And there isn't enough time to go back and get them.
Let's face it -- no matter how many lists we make, there's always that feeling that we've forgotten something. Even avid travelers, sometimes, slip up. So what's the best way to master the art of packing for a trip? After some thorough research and reflection from our own experiences, consider these questions to help you ease the pains of packing.
1. Why are you traveling?
Are you traveling for work, leisure, or both? A bunch of the stuff you'll need to bring depends heavily on this. For work, there's always a need to bring sets of clothes particularly for meetings. Not to mention the massive amount of work stuff you'd be packing: like a laptop or tablet, perhaps some work documents or a notebook, too.
Leisure travels tend to be a bit easier to pack for, as you wouldn't need to bring anything out of your usual daily use. Unless you're a fashionista -- then perhaps consider pre-planning your outfits and choosing items that could go with several various ensembles.
2. Where are you going?
Will you be staying in a city, or going to the beach? Maybe a farm, or the countryside? How about hiking in the mountains? Keep a list for each environment and pack your items accordingly. This helps prevent under- or overpacking, too. When we're not used to packing for a certain environment, we tend to bring to much for "just in case". Either that or you forget to bring something simply because you didn't have it in mind at the time.
Tip: Would you be exercising or doing activities during your trips? Don't forget to add those workout clothes, shoes and accessories onto your list. Perhaps a water tumbler, too? Bring the rubber shoes if you're going on a hike or trail, or just doing a lot of walking. Bring enough swimsuits that you could also recycle for long trips on the beach side.
3. How long will you be gone for?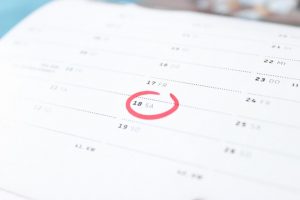 This way, you'll know how much you need to bring. It's usually an average of 2 tops a day. A pair of bottoms can easily be recycled for several days' usage -- especially if they're jeans. Keep things to a minimum and base your judgment on your average usage. Bring extras if need be for colder weather or if activities are involved. Don't forget to keep your baggage allowance in mind, too.
4. What's the weather going to be like?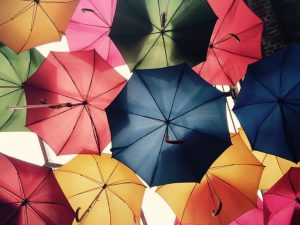 Find out what the weather is to pack accordingly. Bring enough clothes to layer or use for multi-purpose when going to much colder temperatures, especially winter. Do keep in mind that these items are much heavier -- so make adjustments on your baggage allowance. Hotter temperatures call for wash and wear types, lighter fabrics. Gives you more room to pack more items in your bag, too.
5. What tools can you use to organize better?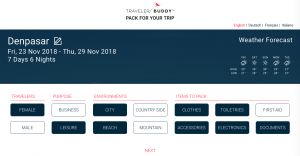 Sounds like a lot? Perhaps try an app that can help you organize that checklist -- like TravelerBuddy's Packing List (click here). Just enter your destination, dates, and select the criteria. On the upper right, you'll also notice a weather forecast up to five days before your date of travel once you enter the dates and location. Once the list has been generated, you'll see how many pieces per item you'd need to bring. You can delete from your list as you go along, making it much easier to customize it according to your needs. Have the option to print, save, or share it via email.
---
READ MORE TO INCREASE TRAVEL CONVENIENCE